Are You Looking for Quality Wire Repairs in Wyandanch?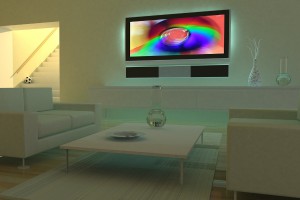 If you're looking for access to exceptional quality service in Wyandanch for wires and electronic installation, you can count on Wireman Cableman. We've managed to earn a flawless reputation for the quality and variety of services we provide for local customers. We're eager to do whatever it takes to earn your business and keep you as a longtime customer.
Since much of what we do is technical, we're also a wealth of information about using and managing the systems we install. Our goal is to help you take your entertainment or communications capabilities in Wyandanch to the next level.
If you would like to schedule an appointment for a specific service or ask a question, give us a call right now. Let us show you in person how we've become the premier local choice for wiring work and more.
Flat TV Mounting For Wyandanch Homeowners
Join the countless homeowners in Wyandanch and beyond that are opting to have flat TV mounting and change the way you view your movies and shows. Even better, choose our team to do the job so you can feel confident about the quality of the work.
What we don't want you to do is think that DIY television mounting is a good idea. Besides putting your new flat screen TV at risk of damages, you're gambling with your own safety.
We know the friendly salesperson at the big box electronics store who upsold you the DIY mounting kit with the television meant well, but good intentions don't help once you get home. Leave a job like flat TV mounting to our team, and save your TV, drywall, and protect your own well-being.
We can mount a television in any room you want:
Living Room
Kitchen
Man Cave
Bedroom
Game Room
The best kind of flat TV mounting is the professional kind, so call us now.
Stereo Surround Sound From Experts In Wyandanch
Get yourself connected with quality service from our technicians for your stereo surround sound. Whether you have an extensive home theater system or not, you deserve the best audio quality, and we can deliver that for you. For more information and to schedule an appointment in Wyandanch, call Wireman Cableman today.