Long Island Cable TV Extensions for all Your Rooms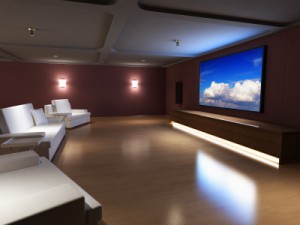 Cable is no longer prone to just the living room. Nowadays; cable is so much more than just your father's television. Cable now brings us our Internet as well as endless channels of entertainment. It just seems logical to bring cable to more rooms in the home anymore. We all have our own lives going on and deserve to have a cable TV extension service that we can afford; not like the cable company charges. You can count on Wireman Cableman to deliver those extensions.
Cable Projects
Call us today for professional TV wiring and rewiring projects. We offer a variety of services that can meet your cable or smart tvneeds. You can always depend on our excellence in service and quality work as each handyman that we offer has experience.
Projects
When it comes to your television or cable; we offer many different services. We don't just extend cable; we actually make it a point to provide the following services in Long Island:
Home Theaters
Phone Jacks
Cable TV
HD Converters
Home Cable Wiring
TV Installations
Cable TV Installation
Did you upgrade your current television for a bigger new one? Flat screen and HD TV's are a growing trend among homeowners anymore. The bigger the better as far as picture and screen goes. You need someone to install it and program it for you - Wireman Cableman can do all that and more.
Extensions
Since you can't stretch your cable into another room; you are going to need a professional to do it for you. No, we don't stretch the cable but we do extend it onto any room of the home you'd like as many homeowners appreciate viewing their televisions in the following areas:
Kitchen
Master bedroom
Kids' bedroom
Den/Family room
Internet
You may want the Internet in more than one room for a variety of reasons. Did you know that hiring your cable company to extend the wires into a bedroom or den can be twice what you'd pay elsewhere? For internet anywhere in the home; call our wiring experts.
Hiding Ugly Wiring
DIY projects can sometimes be fun! Getting surround sound system to go with your HD TV can make the experience more like you never left the movie theater. Doing the wiring on your own can be more damaging than good because poor wiring will show those ugly wires and make it look so unprofessional.
Whenever you need a professional cable TV extension done in your residence; call 631-667-9473 (WIRE) and the techs from Wireman Cableman will come to fulfill your needs.
Recent Articles
Should I Upgrade to CAT-6 Cable in New York?
Category 6 Cable, or as it is sometimes referred to, CAT-6, is a certain cable that is standard for Gigabit Ethernet and some other network protocols that prove to be backward compatible with this ca […]
Why Call Your Local Computer Networking Pro Before You Call Your Cable Company For New Service
Unless you're moving into a brand new or freshly remodeled custom home, you might want to call a local computer networking pro like Wireman Cableman before you call your cable company for new service […]