Farmingdale's Wire Repair Maestros: Wireman Cableman's Professional Excellence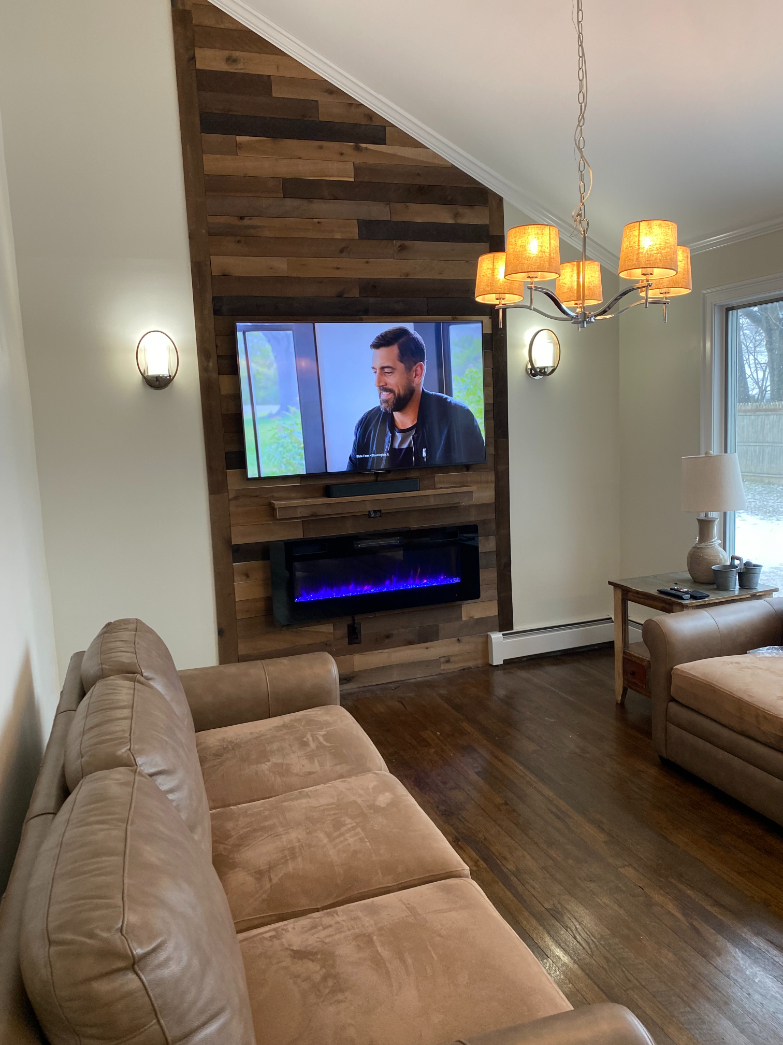 When it comes to wire repairs in the Farmingdale area, Wireman Cableman is your unrivaled choice. Our team of seasoned professionals possesses a unique blend of expertise and innovative problem-solving that sets us apart. We don't just fix wires; we engineer comprehensive solutions tailored to your specific needs. At Wireman Cableman, we understand that reliable electrical connections are the backbone of modern living and businesses. That's why our commitment to professionalism and excellence ensures not only restored functionality but also future-proofed reliability. Trust Wireman Cableman to deliver not just wire repairs but a level of service that uniquely addresses the intricacies of your Farmingdale area electrical systems.
Elevate Your Viewing Experience: Farmingdale's Premier Flat TV Mounting by Wireman Cableman
Experience a new dimension of entertainment in Farmingdale with Wireman Cableman's expert flat TV mounting services. Our dedication to excellence and meticulous attention to detail ensure that your flat-screen TV is not just mounted securely but seamlessly integrated into your space. Our professionals handle every aspect of the installation, from precision mounting to discreet cable management, leaving your Farmingdale home both stylish and clutter-free. With Wireman Cableman, your TV becomes the centerpiece of your entertainment, enhancing your viewing pleasure and transforming your living area into a cinematic haven. Trust us to deliver a level of service that is unparalleled in Farmingdale's world of home entertainment.
Farmingdale's Satellite System Mastery: Expert Installation for Elevated Home Entertainment
In Farmingdale, Wireman Cableman takes the lead in delivering satellite systems that redefine home entertainment. Our team of dedicated experts excels in the art of satellite system installation, ensuring you enjoy a world of entertainment like never before. With precision and professionalism, we cater to your specific preferences, providing a wide array of channels and programming options. Whether you're a movie connoisseur, sports fanatic, or music enthusiast, our expertly installed satellite systems guarantee top-notch reception and an immersive viewing experience. Wireman Cableman doesn't just bring entertainment to your Farmingdale home; we create an unparalleled experience that elevates your connection with the world.
Sensory Symphony at Home: The Perks of Stereo Surround Sound for Your Farmingdale Residence
Transform your Farmingdale home into an auditory masterpiece with stereo surround sound, and let Wireman Cableman unveil the sensory marvels it offers. Our professionally curated surround sound systems transport you deep into the heart of your movies, games, and music, enveloping you in a realm of unparalleled audio immersion. Every whisper, every explosion, and every note come alive with unprecedented clarity and depth. Whether you're a film aficionado seeking cinematic authenticity or a music lover craving concert-like vibes within your sanctuary, stereo surround sound from Wireman Cableman will redefine your auditory experience, making your Farmingdale residence an acoustic haven that resonates with precision, realism, and pure sonic bliss. Call Wireman Cableman for service in the Farmingdale area.