Smartboard Installations In Long Island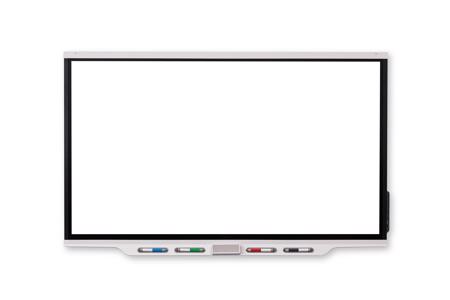 Smartboards are an essential piece of technology commonly found in many modern commercial settings. Simply speaking, a smartboard is an interactive whiteboard that connects to a computer and allows you to manipulate what's present on the screen using a simple touch interface. As the premier Long Island wiring specialists serving the area, Wireman Cableman is the name you can trust to help you with all of your smartboard installation needs. Are you looking for a professional Long Island wiring service expert who can assist you in installing your smartboard setup? If so, give our team of skilled professionals a call today and let us show you the kind of quality results that have helped make us the most trusted name in smartboard installation and data wiring the area has to offer.
In many ways, you use a smartboard the same way you would use a computer and projector, but instead of navigating with your mouse or touchpad, you'll be using a touch interface directly on the smartboard. This can be a big help in your commercial setting, whether you're holding a conference, giving a presentation, or you're just workshopping edits to a document. If you have any questions about smartboards or our smartboard installation services, give us a call today. Our team of experts are always standing by and would be happy to assist you in any way we can.
Smartboards For Modern Businesses
Smartboard technology is ideally suited to a wide range of different business sectors and has a vast range of various applications to suit your specific needs. With a brand new smartboard setup for your business, collaboration within your office has never been easier. If you're ready to create a more interactive workspace and to preserve and accelerate good ideas, give our team of skilled data wiring pros a call today and let us show you how smartboard technology can benefit your business.