Practical Long Island Converter Boxes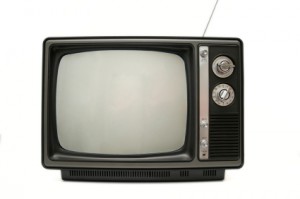 As of June 12th 2009; all broadcasts across the area are required to switch from analog to a digital transmission. This is required by federal law. If you own an analog TV; you may not be able to see a picture on your screen any longer. It will not be able to translate the digital signal over properly. A converter box installation from our wiring pros is what you need to enjoy HD at its best. You'll go from basic TV operation to quality viewing in no time at all whenever you have a professional handyman come out to your residence.
Options
As a user you have the option of buying a new television that has HD built into it. That can be a rather expensive option though. If you still want to keep your analog TV; and still be able to use it, you have the options of going with a cable subscription or box that converts your signal into digital.
Analog
So how do you know if your current TV is analog? Well, if it was made before 1998 then there is a 100% chance that it is an analog set. There are a few big-screen TV's that were made after 1998 and before 2004 that possessed a built-in digital tuner.
Cable Service
As many TV's are uncertain of a built-in tuner; there is the need to subscribe to a cable service. If you own an old analog TV or older HD TV, you can't be sure about them as most have a standard tuner built-in. A cable service will cost you monthly and can be pretty costly depending on the type of service that you go with in Long Island.
Converting Signals
A standard box will convert digital signals into analog ones that your TV will be able to use. The Government is switching over to digital only transmissions because it gives a much clearer picture and frees up vital air wave space in order for emergency communications.
Considerations
There are a few things to consider whenever making the switch though. Besides the price; you're going to have to purchase a model that accommodates you in the following ways:
Model that provides with a clear picture
Audio quality
Analog pass-through feature
Wireman Cableman can provide you with a converter box installation that will allow you to view your favorite shows in HD. HD is the newest and best way to watch television today and with a conventional analog TV; you can't do that. Call for prices and installation times today. We can also assist in troubleshooting
Recent Articles
Why Call Your Local Computer Networking Pro Before You Call Your Cable Company For New Service
Unless you're moving into a brand new or freshly remodeled custom home, you might want to call a local computer networking pro like Wireman Cableman before you call your cable company for new service […]
4 Benefits Of Home Security Cameras
In years past, having security cameras installed around your home as part of your home security setup was seen as somewhat drastic, but in recent years, thanks in part to the accessibility and afford […]