Reliable Wire Repairs in Centre Island with Wireman Cableman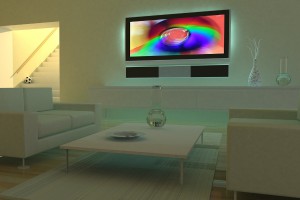 When it comes to wire repairs in Centre Island, look no further than Wireman Cableman. With their expertise and dedication, Wireman Cableman has established itself as the go-to service provider for all your wiring needs. Whether it's residential or commercial, they have the skills to efficiently and effectively handle any wire repair task, ensuring safety and reliability. Trust Wireman Cableman to keep your connections strong and secure, making them your top choice for wire repairs on Centre Island.
Seamless Flat TV Mounting by Wireman Cableman in Centre Island
For professional flat TV mounting in your Centre Island home, Wireman Cableman is the name to trust. With their skilled technicians and meticulous attention to detail, Wireman Cableman ensures that your flat-screen TV is securely and aesthetically mounted to enhance your home entertainment experience. They not only provide expert installation but also take care of cable management, leaving your space clean and clutter-free. Enjoy the convenience and expertise of Wireman Cableman for flawless flat TV mounting in Centre Island.
Enhance Your Home Entertainment with Professional Satellite Systems in Centre Island
Elevate your home entertainment experience in Centre Island with professional satellite systems offered by Wireman Cableman. Their cutting-edge satellite technology brings a world of entertainment right to your doorstep. Whether you're a movie enthusiast or a sports fanatic, their expert installation ensures crystal-clear reception and a wide range of channels to choose from. With Wireman Cableman, you can enjoy high-quality satellite programming and stay connected to your favorite shows and events, all from the comfort of your Centre Island home.
Immerse Yourself in Sound: The Benefits of Stereo Surround Sound for Your Centre Island Home
Experience a new dimension of audio excellence in your Centre Island home with stereo surround sound. Wireman Cableman brings you the ultimate in immersive entertainment, where every movie, game, or music session becomes a captivating experience. With strategically placed speakers, you'll feel like you're right in the heart of the action, hearing every subtle nuance and thunderous impact. Whether it's the crisp dialogue of a film or the exhilarating roar of a concert, stereo surround sound elevates your sensory experience to a whole new level, making it a must-have addition to your Centre Island home. Call Wireman Cableman today for quality service in Centre Island.