Creating A Cohesive Workspace In Long Island With Home & Office Phone Repairs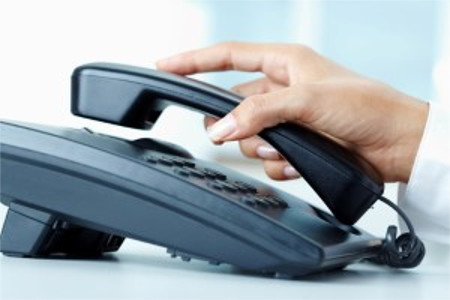 Wireman Cableman is a reliable resource in Long Island for jobs like Home & Office Phone Repairs. This includes taking care of damaged phone jacks or dealing with unsightly wires. Home and office phones are still vital for daily use, and because they're so important, it's critical that they work properly.
Landlines are still an essential part of communication and hardwiring systems for security and other reasons. Although many homes and offices are making the transition to wireless systems, the crux of the system may still require a phone landline. And, if you're not in a position yet to make this type of transition, you need to know you can depend on your home or office phone lines.
For Home & Office Phone Repairs, get in touch with our team of industry experts. Our primary focus is to help residential and commercial clients stay connected without missing even a minute of service.
Keeping Communication Lines Open With Less Downtime
If your company relies on traditional phone setups and systems, errors and downtime may occur more frequently and cause significant issues. Having a company you know you can call for Home & Office Phone Repairs is important.
We're the same local resource home and business owners come to with service needs like telephone jack installation, so we can obviously be trusted with repairs. Some of the most common issues we see are things like:
Call quality - Limited bandwidth or slower Internet can cause poor call quality. We'll assess the setup and offer suggestions for improvement.
Outdated hardware - Advancements in technology can render hardware old, if not entirely obsolete, so let us update and upgrade your system.
Limited space - Whether you're working from home or your commercial office is growing, the need for space increases and you need repairs to adapt to this.
Give us a call for the best professional help for Home & Office Phone Repairs in Long Island. Wireman Cableman is here to repair and improve your phone system, so you have a reliable infrastructure for everything from communication to data storage to your security system.