Top-of-the-Line Long Island Satellite Systems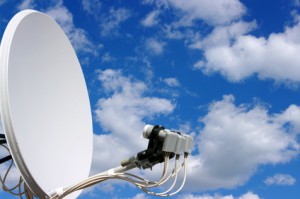 In recent years; satellite systems have become very popular. Over the past 15 years; these systems have taken on a whole new meaning in residences all over the area. Currently, DirecTV has more than 17 million customers while DISH Network comes in a close second with 13 million subscribers. This means that over 30 million homes across the United States are hooked up to one of these systems. You can have one installed too just by calling in one handyman that can do it all as you'll be able to find professional ones at our wiring company.
Appeal
So why have more & more households turned to these systems? These systems have become popular for two distinct reasons:
Lower cost
Units have become smaller
Size
The size of these systems has shrunk dramatically in recent decades. Once, they used to look like a gigantic UFO attached to the front yard of a home; nowadays they are so much smaller in size that they can sit installed on a balcony or on the side of a home.
Cable vs. Satellite
More people are going with these systems over cable because cable television rates have increased at a rate of 5.6% over a year's span. That tends to add up to wasting lot of money just on cable. Homeowners have taken an alternative to cable in Long Island.
Advantages of Satellite Systems
There are lots of advantages that these systems offer. Whenever you have Wireman Cableman install your new system; you'll see these benefits almost instantly as you will be able to enjoy the following:
Better picture
More channels for the money
Picture Quality
One of the main benefits to owning a system like this is; the higher the picture quality. Most of our clients have a newer plasma or LCD flat screen TV. They have reported their televisions to have a better picture resolution compared to that of cable.
Channels
It seems that you often get more channels by going through DirecTV or DISH Network. Our customers have seen as much has 130 channels on their systems. That's almost half of what you would get through regular cable for the money.
Exploring Options
Which network that you go through; DirecTV or Dish, you will be in great hands and pleased with your service as you and your family will have hours and hours of countless entertainment right at your fingertips.
Call Wireman Cableman for a satellite system that meets your television viewing needs. You will be able to get all the channels that you want at a monthly price you can afford. We can also assist in Flat Screen TV mounting
Recent Articles
The Top Reasons to Choose Long Island Satellite TV
Satellite Advantages If you have or have ever had cable TV service, you may have felt stuck with the local company that provides service in your neighborhood and not having another alternative compa […]
Why Call Your Local Computer Networking Pro Before You Call Your Cable Company For New Service
Unless you're moving into a brand new or freshly remodeled custom home, you might want to call a local computer networking pro like Wireman Cableman before you call your cable company for new service […]