Telephone Jack Installations that Keep Your Long Island Phone Ringing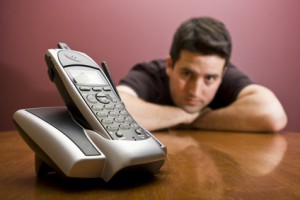 Wireman Cableman has been delivering professional telephone jack installations for many years. We're the alternative to paying those heavy costs associated with what a phone company would charge you. We can install new lines or jacks or even provide repairs to the existing phone lines or jacks for less than what it would cost you through the phone company. You can rest assure that the job will be done right and to your specifications as all of our installation and repair services are backed by a 100% satisfaction guarantee.
Services
As far as your phone lines go; we offer several services for you to take advantage of. So the next time you're looking for telephone wiring repairs or installations; please look into the following:
Residential or commercial inside wiring repairs
Residential or commercial telephone jack repair
Residential or commercial telephone wiring installation for new construction
Residential or commercial telephone wiring for renovations
Residential or commercial expansion of new jacks
We service all telephone company lines in the area
We service, install, repair and expand telephone extensions for new phone additions
Landline Installation
Landlines; although no longer the suitable method for verbal communication in Long Island are still necessary for business and networking connections. Wireman Cableman can install a new commercial line for your business.
Residential Repairs
Maybe rodents are chewing through your lines or possibly poor wiring. You depend on your devices to work in the home as you always should. No matter what type of problems you are experiencing; you can always come to our wiring company.
Common problems:
Lightning strikes
Rodents
Poor wiring
Lightning Strikes
You may be experiencing problems with your telephone line stemming from a lightning strike and not even realize it. A surge can selectively fry one of the phones in your home or even a modular jack leaving no evidence behind.
Rodents
Over the years, we have seen many wires that have been affected by rodents. Telephone wiring is found outdoors as rodents such as mice and rats like to eat and nest in telephone wire boxes. We'll install new wiring for your phone lines that cannot be destroyed by rodents.
Poor Wring
Another reason to call for our services is poor wiring. Sometimes in the eagerness to get a job done quickly; wiring installations take a back seat. This will leave your lines damaged eventually and your family without a working phone.
You don't have to live with damaged phone lines or in need of a telephone jack installation as a certified handyman will come to your home or office and provide you with the best service possible.
Recent Articles
What to Consider Before Installing Telephone Wire - New York Wiring
Some people are building a new home and a New York telephone is needed. Since these phones are new and you haven't had any telephones in your home before, you will have to get wiring done. You mi […]
New York Telephone Jack Installation
Installation of telephone lines should match your requirements. Quality of service and reliability are the most important factors to be considered. Other than that lead times and installation, price […]