Why Call Your Local Computer Networking Pro Before You Call Your Cable Company For New Service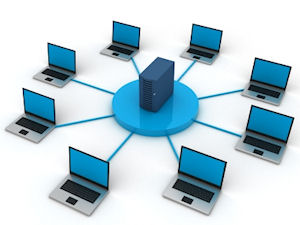 Unless you're moving into a brand new or freshly remodeled custom home, you might want to call a local computer networking pro like Wireman Cableman before you call your cable company for new service.
People often find problems like just one cable running to one room in the house rather than several, or that someone (for some reason) cut the connector off the end of the cable coming out of the wall and left just two inches of wire to work with.
How are you supposed to connect it to the modem or get cable TV in the rooms you want with a set up like that? If you already called the cable company and their technician is already standing there telling you that you need some network cabling run around or through the house, they can't do anything until the problem is fixed. If they say you need to fix this or that first, you're pretty much hard pressed to say no and send them away at that point.
Fortunately, getting stuck with hefty service fees you weren't expecting is entirely avoidable if you call a computer networking pro before you call your cable company for new service, and you'll enjoy other benefits as well.
You Get To Customize Where The Computer Network Cabling Is Installed
A computer networking specialist can help you get the network cabling and everything else properly set up at a more affordable price than if you wait to let the cable company wire the house for you.
If your house, apartment, or condo isn't ready for cable service, your local specialist can help you:
If you don't know what cable needs to go where and why they need to go there, your specialist will know all about how to design the setup. Install wires in rooms where you want them or wherever they're missing. Plan the best location for the modem and router - where you place modem and router is highly important so that it reaches everywhere throughout the house so that you get the best wireless signal. Help you design the setup for internet or for your Outdoor HDTV on the patio or in an outbuilding like a detached garage or workshop.
Your Local Computer Networking Pro Can Integrate Your Other Wireless Tech
Your computer networking professional can also help you design the system to integrate with your other wireless technologies. Having everything working together seamlessly is easy when you have a professional to advise you.
All you'll need to do is answer some questions about what type of devices you plan to use as you go about your daily routine. The specialist will help you design everything to work together, such as:
Security systems
Wireless devices such as laptops
Satellite
HDTV
Internet
Smart home systems
Once your computer networking specialist has every wire and every connection ready to go, you'll have a completely customized network that can easily be altered later if you decide to add new tech or want to change which room the main internet connection goes to. Plus, you got it all done at a far better price.