In Need of Wire Repairs in The Bronx?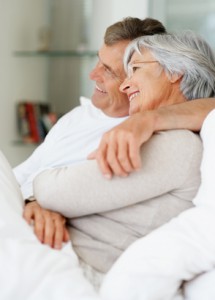 When looking for someone that can install a stereo surround system in home; look no further than our wiring pros. We are the wiring specialists that do a lot more than hook up surround sound systems. We have been catering to The Bronx residents for some time and the Five Boroughs. If you dream of an all-in-one handyman that can do your entire wiring, try us.
Bronx Flat TV Mounting
Having your TV mounted on your wall can make your rooms modernized. There are different types of wall mounts for different size televisions. There is a little bit to know about these brackets because the more you know about them the better off you'll be.
Three basic types:
Low profile
Tilting wall mount
Full motion mount
AS full motion wall mount allows a full range of motion for your flat screen TV. You can move it out from the wall, side to side, or up and down for your viewing pleasure. It is certainly one of the best choices for a mounting your flat screen TV.
Bronx Satellite Systems
Trying to decide whether to switch from cable to satellite? Well maybe after reading this you will. Satellite has become very popular in recent years. They have become popular due to their size. When satellites first appeared; they were the size of alien spacecrafts. Now they are very minimal.
For the best in wire repairs and installations, try Wireman Cableman. We can service and install your satellite dish the same day you call. You cannot beat our fast and friendly service as we are always available to take your calls.
Lately, cable TV fees have gone up per month causing many people to unsubscribe. Satellite has basically stayed the same in years and offers a lot more channels than you would get for your money with cable TV. For all-around better picture quality, more channels and space; try a satellite!
Bronx Stereo Surround Sound
Buying a home theater system is like buying a new car. The task is frustrating because you're going to be stuck with whatever you pick for a very long time. Many home theater systems run anywhere from $200 - $2,000. You'll find they can accommodate any type of budget.
Remember when considering a home theater system that sound is very important. You will need to look at the different systems and research your options. Think about what your needs are and the prices of the systems that meet your needs.
For whatever you need us for; wires repairs or surround system installation, we can do the job right and take your movie watching experience to the next level.