Make Sure You're Wired For Optimal Entertainment With Sound Bars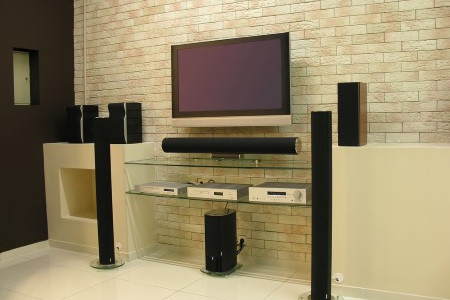 At Wireman Cableman, we're accustomed to helping our customers add components like sound bars to their home theater system for optimal enjoyment. A sound bar is a speaker accessory that amplifies the sound quality and volume capabilities. No matter how high-quality your television set is, the sound quality will never be up to par with what a separate speaker can offer.
Some TV sets are still designed with a rear-facing speaker on the back of the device, meant to project sound by reflecting it off the wall. However, the sound waves fall flat with other electronic devices and home furnishings around to block the reflections.
Adding sound bars to an in-home entertainment system just makes sense. If you're going to invest the money into creating a strategy for an optimal viewing experience, make sure to include a plan for improving the sound quality.
Sound Bars Will Improve The Total Viewing Experience
Put an end to using built-in speakers that are limited to the space they have to work with. Having a modern flat-screen television shouldn't mean you're restricted to the flat sound of the factory speakers attached or built-in.
Sound bars are what bridge the gap between a standard setup and a cinematic home entertainment experience - having options like this and stereo surround sound are the finishing details to put in place to take your setup from standard to top level. If you want to watch a movie and make it an enjoyable event instead of just a chore, focus on the audio quality as much as the visual quality.
Creating The Authentic Experience
Movies are made with the viewing experience in mind, both visual and audio. Even a mid-grade sound bar can produce better sound than the factory sound system built into your TV.
Sound bars improve:
Crisp audio details that would otherwise be missed
Enhanced voices for dialogue - even whispers
Better dramatic impact from action movies - think explosions
Catch every note of scores, soundtracks, and your favorite songs
We'll help you choose the best bang for your budget and provide expert installation. Call our team in Long Island for questions or services involving sound bars.