4 Benefits Of Home Security Cameras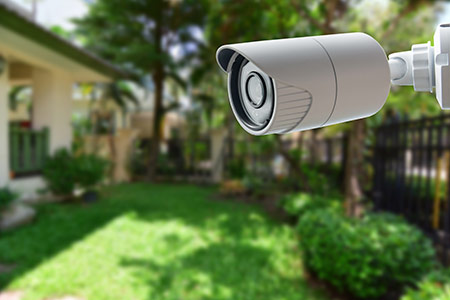 In years past, having security cameras installed around your home as part of your home security setup was seen as somewhat drastic, but in recent years, thanks in part to the accessibility and affordability of such technology, they are common features on many homes all over the country. Home security is a serious issue these days, even here in the Long Island area, and by having high-quality video cameras installed around your home, you can take a major step in securing your home and protecting your family. There are a number of benefits to installing new home security video cameras around your home, and in this article, our team of skilled Long Island wire repair contractors will go over a few of those benefits to help you in your decision of whether or not to invest in this particular home security solution.
Deter Criminals
First and foremost, video cameras around your home can be a great way to deter criminals, especially when they're installed outside of your home. While some homeowners rely on dummy cameras to do this, many seasoned burglars are able to spot these quite easily, making it much more prudent to invest in the real thing. When most thieves see real security cameras installed on the outside of your home, most will likely abort their attempt and go off in search of an easier target.
Aiding Police
In the event that a thief does try to break into your home, or someone decides to help themselves to any packages left on your front porch, having high definition video of the incident can be a great help to the police when it comes to identifying the culprit or culprits and returning your stolen goods.
Check In On Your Family
Security video cameras don't have to be limited to the exterior of your home. By installing them inside your home as well, you have a convenient way to check up on your kids and your family while you're at work or otherwise out of the house. Many parents often find themselves in a position where they're stuck at work when their kids get home from school, but with an indoor security camera, you can check in to make sure the kids got inside safely all from your smartphone.
Keep An Eye On Your Pets
Just like you might get the urge to check on your kids after they get home from school, many homeowners find themselves wondering about the safety of their pets from time to time during the day as well. With an interior home security camera, you have the ability to do so whenever the mood strikes right from your smartphone or tablet. This can go a long way in giving you peace of mind when you aren't at home.