Elevate Your Wire Repair Experience: Partnering with Wireman Cableman in Lattingtown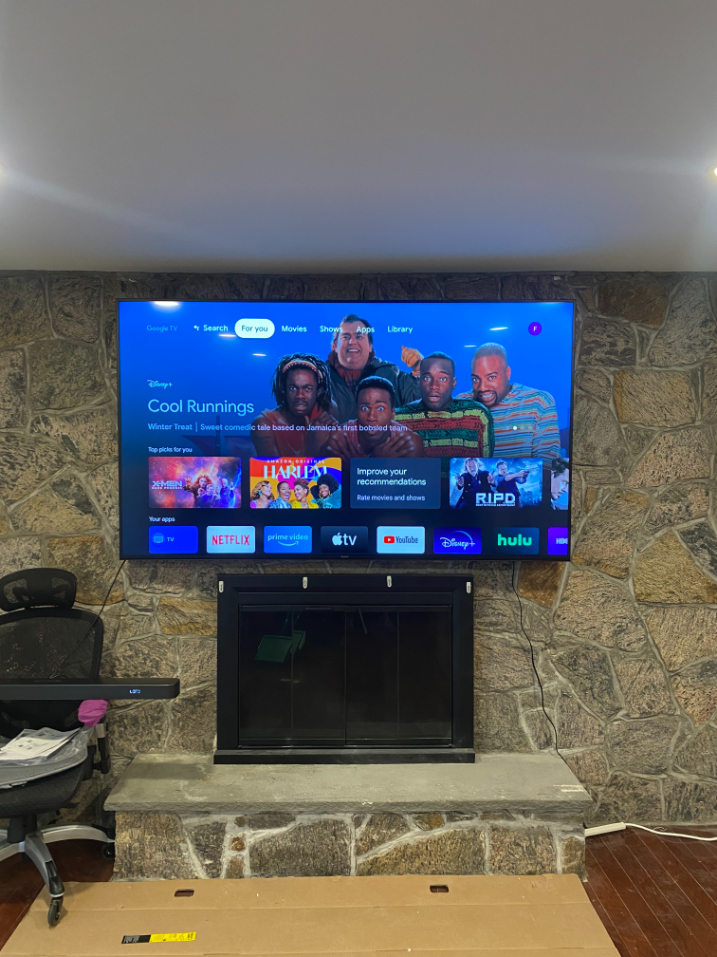 When it comes to area wire repairs in Lattingtown, partnering with Wireman Cableman is a decision that promises unmatched professionalism and excellence. Our team of skilled experts is dedicated to providing unique and tailored solutions for your wire repair needs. What sets Wireman Cableman apart is our innovative approach, designed to address each situation comprehensively, ensuring not just the restoration of functionality but also the implementation of future-proof solutions. With Wireman Cableman, you're not just getting wire repair services; you're forging a partnership with a company that understands the intricacies of Lattingtown's electrical systems, delivering a level of professionalism and ingenuity that guarantees the longevity and reliability of your connections.
Seamless Home Entertainment: Lattingtown's Premier Flat TV Mounting by Wireman Cableman
Transform your Lattingtown home into an entertainment haven with Wireman Cableman's expert flat TV mounting services. Our commitment to excellence and attention to detail ensure that your flat-screen TV isn't just mounted securely but seamlessly integrated into your living space. Our team of professionals handles every aspect of the installation, from precise mounting to discreet cable management, leaving your Lattingtown home stylish and clutter-free. With Wireman Cableman, your TV becomes the centerpiece of your entertainment experience, enhancing your viewing pleasure and elevating your living area to a cinematic paradise. Trust us to deliver a level of service that stands unrivaled in Lattingtown's world of home entertainment.
Unlock Boundless Entertainment: Satellite System Installation for Your Lattingtown Residence
In Lattingtown, Wireman Cableman offers a gateway to a new era of home entertainment through expert satellite system installation. Our dedicated team of experts excels in the art of delivering satellite systems that redefine your at-home viewing experience. With precision and professionalism, we tailor our installations to your unique preferences, providing access to a vast array of channels and programming options. Whether you're a cinephile, sports enthusiast, or music lover, our meticulously installed satellite systems guarantee top-tier reception and an immersive viewing experience. Wireman Cableman doesn't merely bring entertainment to your Lattingtown residence; we craft an exceptional experience that enriches your connection with the world of entertainment.
Lattingtown's Acoustic Oasis: The Advantages of Stereo Surround Sound for Your Home
Elevate your Lattingtown home into a realm of auditory excellence with stereo surround sound, and let Wireman Cableman unveil the array of advantages it brings. Our professionally tailored surround sound systems transport you deep into the heart of your movies, games, and music, immersing you in a world of unparalleled audio richness. Every whisper, explosion, or musical note resonates with unprecedented clarity and depth, creating an immersive experience that transcends conventional sound. Whether you're a cinephile yearning for cinematic authenticity or a music enthusiast craving concert-like acoustics within your sanctuary, stereo surround sound from Wireman Cableman will redefine your auditory landscape, making your Lattingtown home an acoustic oasis of precision, realism, and pure sonic delight. Give this company a call when you need the best and know Wireman Cableman can help you in Lattingtown.