The Ultimate in Long Island Cable Modem Services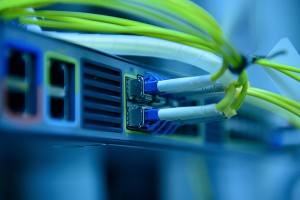 In the past decade; the Internet has become even faster and more convenient for most of us. The days of a sluggish dial-up connection are gone. Now cable modems offer a faster way for you to use your cable connection in order to receive high-speed Internet. If you are in need of a service in regards to your modem; you can call Wireman Cableman for the best in installations or repairs. If there is one thing that you need; it's to keep your Intent faster and stronger.
How a Modem Works
The data and information that comes over the Internet is delivered by a coaxial cable. This is the same cable that is used to give you a TV signal if you have cable television. There are normally several parts of a modem as they each have a different function and they are as follows:
Tuner
Demodulator
Modulator
Tuner
This is the portion that receives the Internet signal from the cable and then moves the signal all the way to the demodulator in Long Island. This is an important because without the tuner; it would not be possible to be connected to the web.
Demodulator
The demodulator is what takes the signal and that data that is on it and converts it into a digital form. It can eventually be read by the computer. The most common demodulators have four distinct functions. Call for more details about getting a modem in your home.
Modulator
There are some modems that have a modulator. This is what takes the signal and converts it back to a form that can eventually be transmitted back out. The way that signals back out is through the use of a coaxial cable.
Types of Modems
By hiring a handyman from wiring professionals; you will get to know the three types of modems that can be utilized in computers as they are the following:
Internal
External
Removable
Internal Modem
This is what's connected to a PCI slot inside a desktop computer or ISA of an older computer. PCI is referred to as Peripheral Component Interconnect.
External Modem
This is located within a box and is normally hooked up externally to the computer. Usually the hook-up is in the USB port. USB stands for Universal Serial Bus.
Removable Modem
Used with a lot of older laptops; the removable modem that is connected through the PCMCIA and removed whenever you need that slot for another device. PCMCIA is also known as Personal Computer Memory Card International Association.
For more information about our cable modem services; please call the friendly and assisting techs from Wireman Cableman. Our goal is to get you the right modem for your needs. We can also help you with your Smart TV!
Recent Articles
Why Call Your Local Computer Networking Pro Before You Call Your Cable Company For New Service
Unless you're moving into a brand new or freshly remodeled custom home, you might want to call a local computer networking pro like Wireman Cableman before you call your cable company for new service […]
4 Benefits Of Home Security Cameras
In years past, having security cameras installed around your home as part of your home security setup was seen as somewhat drastic, but in recent years, thanks in part to the accessibility and afford […]