Wireman Cableman: The Premier Choice for Wire Repairs in Old Brookville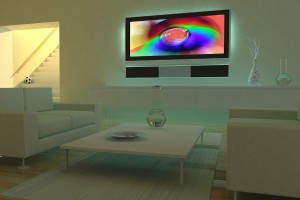 When it comes to wire repairs in Old Brookville, Wireman Cableman rises above the rest, and here's why. We understand the critical importance of maintaining the integrity of your electrical systems, and our unwavering commitment is to ensure they function flawlessly. Our team in Old Brookville consists of highly skilled professionals who excel in diagnosing and resolving a wide spectrum of wire-related issues, from the simplest to the most complex. What distinguishes us is our unwavering dedication to your safety and satisfaction. Whether in a residential or commercial setting, our expertise, meticulous attention to detail, and steadfast commitment to delivering exceptional wire repair services have earned Wireman Cableman its reputation as the trusted name in Old Brookville. Choose us for peace of mind and unmatched service when it comes to wire repairs in Old Brookville.
Elevate Your Viewing Experience in Old Brookville with Flat TV Mounting
In Old Brookville, the decision to go for flat TV mounting goes beyond aesthetics; it's about revolutionizing your entire viewing experience. At Wireman Cableman, we recognize that the placement of your TV is pivotal in maximizing your enjoyment. Our seasoned technicians in Old Brookville take great care in wall-mounting your TV, creating a sleek and clutter-free appearance, and optimizing your room's layout. This means you can savor your favorite shows, movies, and sports from any angle, forging a more immersive and adaptable viewing ambiance. By selecting flat TV mounting in Old Brookville, you're not merely enhancing your home's visual allure but elevating your entire entertainment lifestyle.
Enjoy Unmatched Satellite Services in Old Brookville
When it comes to satellite installation and repair services in Old Brookville, no one does it better than Wireman Cableman. A reliable satellite connection is essential for uninterrupted entertainment and communication. Our team in the Old Brookville area specializes in expertly setting up satellite systems to ensure you have seamless access to your favorite channels and content. But we don't stop at installation – we're also your go-to experts for efficient satellite repairs. Should you encounter any signal disruptions or technical issues, we're here to swiftly diagnose and resolve them. In Old Brookville, we take pride in being the trusted choice for satellite services, providing you with the convenience and quality you deserve.
Immerse Yourself in Audio Excellence: The Benefits of Stereo Surround Sound in Old Brookville
When elevating your Old Brookville home entertainment, stereo surround sound is the transformative element you've sought. Dive into a world of sound that brings movies, music, and games to life in ways you've never experienced before. Here are the key advantages of integrating stereo surround sound into your home entertainment system in Old Brookville:
Immersive Audio: Stereo surround sound creates a three-dimensional auditory environment that envelops you, drawing you into the heart of the action.
Enhanced Clarity: Every whisper, explosion, and musical note is delivered with unrivaled clarity, intensifying your overall enjoyment.
Versatile Entertainment: Whether it's a blockbuster movie, a live concert, or an exhilarating video game, stereo surround sound amplifies the excitement and engagement.
Flexible Placement: Our Old Brookville experts can tailor the setup to suit your room perfectly, ensuring optimal audio quality regardless of your space.
Elevate your home entertainment system with stereo surround sound in Old Brookville and embark on a new level of audio excellence.