Are You Looking for Quality Wire Repairs in the Stewart Manor?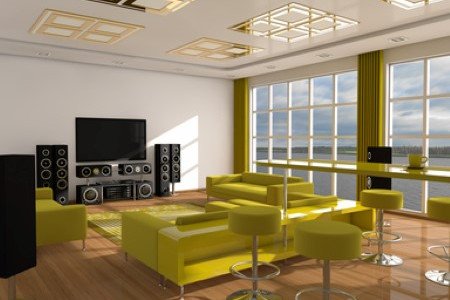 For the best from wiring service experts, the name must be Wireman Cableman. We provide superior work and products for clients in Stewart Manor and neighboring communities. No job is too big or small for our team of trained and certified professionals.
Whether you need the hookup for your home theater or want to get connected with data processing for your local business, we have got you covered! There's no reason to get exasperated attempting to use video tutorials to DIY your way through setup or installation when you can leave the difficult task to our team.
Don't settle for anything less than the best when you need service in Stewart Manor. We'll save you time, money, and most of all, frustration. Call us now for a free estimate.
Expert Flat TV Mounting For Customers In Stewart Manor
Some tasks around the home are perfect for trying the do-it-yourself method. Painting a wall, for instance, is a great way to try your hand at home improvement work, and if it doesn't turn out as you hoped, it's an easy fix.
Flat TV mounting in your Stewart Manor is the perfect example of what not to DIY. Not only can you mess up your walls or damage your new television, but you can also injure yourself or others. Why take the risk when you can call our pros for premium TV mounting service?
The benefits of mounting your television are:
Better viewing for movies and gaming
Enhance the sound quality
Move it out of high traffic areas
Keep your TV away from kids and pets
Call us now to reserve your spot for TV mounting services.
Stewart Manor's Preferred Resource For Stereo Surround Sound
Your giant television may provide a superior picture, but the sound could be better. It doesn't matter what you get; if you're not adding stereo surround sound, you're doing yourself a disservice.
We'll assist you by explaining your options and making sure you get the best one for your budget. For high-quality service from Wireman Cableman for your Stewart Manor home or commercial facility, call now.