On the Lookout for Wire Repairs in Southampton?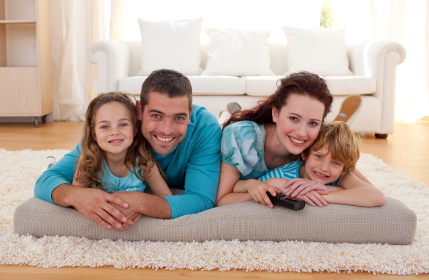 For some Southampton homeowners, improving the in-home entertainment system is done with the "go big or go home approach," which means upgrading and updating all the components at once. Other homeowners make adjustments over a period of time until their system is exactly the way they want it. At Wireman Cableman, we're happy to accommodate either type of customer.
We offer plenty of services that help local home and business owners improve their entertainment and communications systems. Choose from our menu of services, including but not limited to:
Computer Networking
Cable TV Extensions
Data Processing
Telephone Jack Installation
Data Wiring
And of course, tasks like flat TV mounting or sound bars are always in high demand. Together, let's work towards the goal you have for better wiring in your Southampton home or business. We promise to deliver on our promise of guaranteed customer satisfaction.
Southampton's Flat TV Mounting Experts
What's better on a Friday night than gathering the family and assembling in the living room to watch the latest blockbuster movie? Or, maybe a classic flick is more your thing. Either way, what heightens the excitement and improves the experience is having the best sound and video.
One way to maximize the enjoyment of watching a movie or show in your home is Southampton home is opting for flat TV mounting. It's important to avoid DIY mounting kits and leave this type of task to seasoned pros. Adjust your swivel and tilt while avoiding issues like:
Falling television
Damaged furniture
Bodily injuries
Ruined wall
If you attempt to do your own TV mounting and something goes wrong, your insurance will not likely cover the costs. You're in good hands with Wireman Cableman because the work is impeccable, and our insurance is in place - not that there will be any damages!
Superior Southampton Area Stereo Surround Sound Service
Once you see what we can do for your sound system, you'll wonder why you waited so long to call us. Nothing beats stereo surround sound when paired with a state-of-the-art visual experience.
Call us in Southampton, and schedule an appointment with the Wireman Cableman team. We look forward to taking care of your entertainment and communication needs.