Improving Your Smithtown Home With Wire Repairs, TV Mounting & Stereo Surround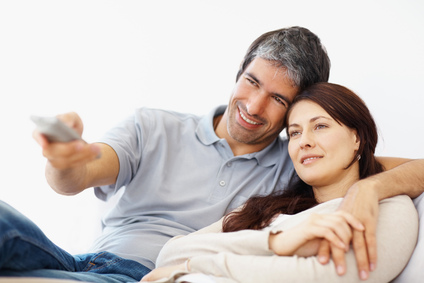 If you're looking for a wiring specialist in the Smithtown area, you've come to the right place. At Wireman Cableman, we offer the installation, mounting, and repair work you'll typically need throughout the years. Although we specialize in maximizing your enjoyment for home theater systems, we offer services way beyond just that.
Choose from our menu of professional services such as:
Telephone Jack Installation
Security Camera Installation
IR Controllers
Cable Modems
HD TV Antennas
And so much more!
We keep your home or office in Smithtown running smoothly. It's about convenience, and what's more convenient than letting industry experts handle the work for you?
Whether you know as much as an expert or nothing at all, it's easier to let industry pros do the work for you. When we provide our service, you can rest assured the work is done the right way and the best way from the start. However, if you or another company did the installation and now you need repairs, we can take care of that too.
Flat TV Mounting For Your Home In Smithtown
If you'd like to improve your in-home entertainment experience, it starts by improving your entertainment system. Smithtown homeowners looking for a company to handle tasks like flat TV mounting know they can come to us. There's no excuse to attempt DIY work for your entertainment or theater system when it could end in disaster.
If you try to do your own TV mounting instead of letting Wireman Cableman do the job for you, the results could be disastrous.
Television falls while mounting
TV falls after mounting and takes part of the wall with it
Back strain or other physical injuries
Property damage of TV and other nearby furnishings
Damage to electrical wiring
Smithtown's Highest Quality Service For Stereo Surround Sound
You can't have a brilliant picture but then ignore the sound! Our stereo surround sound is the icing on the cake. There's no way to have the ultimate entertainment experience with just the video or audio - you need both components.
Contact Wireman Cableman for superior service in Smithtown. We want to help you and your family get the most from your gaming, viewing, or communications systems.