Sands Point Trusts Wireman Cableman For Exceptional Wire Repairs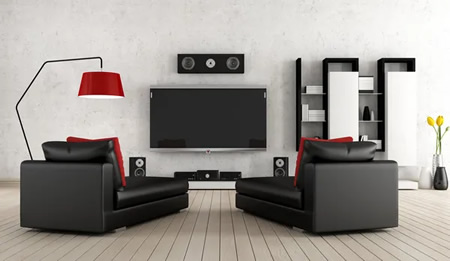 At Wireman Cableman, we take immense pride in being the go-to wire repair company for the residents of Sands Point. With years of experience and a team of skilled technicians, we have built a reputation for providing exceptional wire repair services. Whether it's a faulty electrical wire, a damaged coaxial cable, or any other wiring issue, Sands Point homeowners trust us to handle it with the utmost care and expertise.
Our team understands the importance of reliable and safe electrical connections in your home or business. We use top-of-the-line tools and equipment to diagnose and repair wire problems efficiently, ensuring your safety and the smooth operation of your electrical systems. From identifying the root cause of the issue to executing precise repairs, our professionals are dedicated to delivering long-lasting solutions.
When you choose Wireman Cableman, you can rest assured that you will receive prompt and reliable service, transparent communication, and competitive pricing. Our commitment to customer satisfaction is what sets us apart, making us the preferred choice for wire repairs in Sands Point.
Get Safe & Reliable Flat TV Mounting In Sands Point
When it comes to flat TV mounting services in Sands Point, Wireman Cableman is the name you can trust. We understand the value of your investment and the importance of a secure and visually appealing installation. Our skilled technicians have extensive experience in mounting flat-screen TVs of all sizes and types, ensuring a safe and reliable installation every time.
At Wireman Cableman, we go beyond just hanging your TV on the wall. Our experts take into consideration the structural integrity of your walls, the positioning for optimal viewing angles, and the concealment of unsightly wires for a clean and professional look. We use high-quality mounting brackets and hardware to ensure the stability and security of your TV.
With our meticulous attention to detail and precision, you can enjoy a seamless and immersive entertainment experience in the comfort of your Sands Point home. We prioritize your satisfaction and strive to exceed your expectations with our exceptional flat TV mounting services.
Sands Point Homeowners Love Our Stereo Surround Sound Services
At Wireman Cableman, we take pride in delivering outstanding stereo surround sound services that Sands Point homeowners love. Our expert technicians are well-versed in the complexities of audio systems, and we are dedicated to enhancing your audio experience with immersive surround sound technology.
Whether you need a complete surround sound system installation or require troubleshooting and repairs for your existing setup, we have you covered. We carefully assess your space, acoustics, and personal preferences to design a customized solution that perfectly suits your needs. From speaker placement to wiring and calibration, we ensure optimal audio performance throughout your home.
Our commitment to quality extends to the brands and products we work with. We source top-tier audio equipment from reputable manufacturers to guarantee exceptional sound quality and durability. With Wireman Cableman, you can enjoy the full potential of your audio system, whether it's for movie nights, music enjoyment, or creating a theater-like experience in your Sands Point residence.
Choose Wireman Cableman for all your stereo surround sound needs and join the countless satisfied Sands Point homeowners who have experienced our exceptional service and expertise.