Trying to Locate Wire Repairs in Saint James?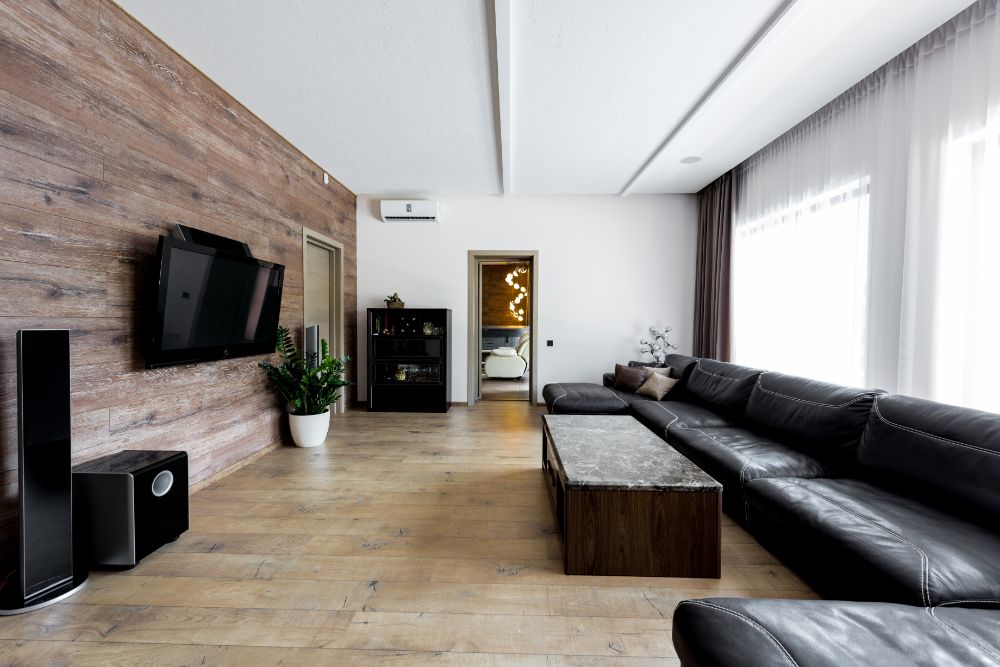 Saint James home and business owners rely on Wireman Cableman for skilled wiring work. Having a dependable expert to help with installing, repairing, and setting up electrical wiring and related systems can make a big difference. Let us help you with the services you need to get your home or office wired for sound, audio, telecommunications, and more.
Get your home entertainment system set up correctly and quickly. Our work is 100% guaranteed, and we offer a discount for veterans. The bottom line is that we care about our customers' satisfaction and making things easier for our clients.
We provide long-lasting solutions to help you get the level of service you deserve. Contact us today for stellar service in Saint James for your home theater, professional workplace, or other wiring needs.
Saint James Homeowners Appreciate Our Quality Flat TV Mounting
Saint James homeowners love our flat TV mounting work. It's more enjoyable to watch movies and television shows with a flat screen. It's even better when that TV is mounted, but the DIY approach can have adverse effects. The last thing you want is for your expensive new TV to come crashing down, ruining the TV and your wall.
Our Flat TV mounting will help you and your family to better enjoy your viewing, and it gets the TV out of the way from potential damage. It's easy for excited pets or young children to knock a flat screen over and possibly harm themselves. Keep the TV out of the way and get a better viewing experience.
We can mount a TV in any room:
Living Room
Game Room
Bedroom
Kitchen
Fitness Room
Expert Stereo Surround Sound Service In Saint James
The viewing component is only part of the experience. Without quality sound, the experience falls flat. We want to get you set up with superior sound by installing your surround sound service.
Don't settle for inferior sound quality when you have us to take care of the setup for you. Call Wireman Cableman today in Saint James for more information about the services that we offer.