Quick & Efficient Wire Repairs For Saddle Rock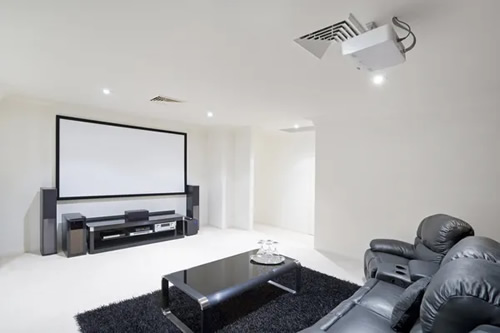 When it comes to wire repairs in Saddle Rock, Wireman Cableman is your trusted partner. We understand the inconvenience and potential safety hazards that faulty wires can cause, and our team of skilled technicians is here to provide quick and efficient solutions. Whether it's a damaged electrical wire, a malfunctioning coaxial cable, or any other wiring issue, we have the expertise to diagnose and repair it promptly.
At Wireman Cableman, we prioritize your safety and satisfaction. Our technicians utilize state-of-the-art tools and techniques to identify the root cause of the problem and implement effective repairs. We work diligently to minimize disruptions to your daily routine and restore the functionality of your electrical systems as soon as possible.
With our commitment to excellence and customer service, Saddle Rock residents can rely on Wireman Cableman for reliable and efficient wire repairs. Your peace of mind is our priority.
Saddle Rock Trusts Our Team For Flat TV Mounting
When it comes to flat TV mounting in Saddle Rock, Wireman Cableman is the trusted choice. Our experienced team of technicians understands the importance of a secure and aesthetically pleasing installation for your valuable TV. With our expertise, we provide reliable and professional mounting services that meet the highest standards.
At Wireman Cableman, we take a comprehensive approach to flat TV mounting. We consider factors such as wall structure, viewing angles, and cable management to ensure a seamless installation. Our skilled technicians use top-quality mounting brackets and secure hardware to ensure the safety and stability of your TV on the wall.
We prioritize customer satisfaction and pay attention to the smallest details to deliver exceptional results. When you choose Wireman Cableman for your flat TV mounting needs in Saddle Rock, you can trust that your TV will be installed with precision and care.
Outdoor TV Installation For Your Outdoor Space In Saddle Rock
Enhance your outdoor living experience in Saddle Rock with an outdoor TV installation by Wireman Cableman. Our expert technicians specialize in transforming your outdoor space into a captivating entertainment area. Whether you want to enjoy your favorite sports events or relax with a movie night under the stars, we have the expertise to install and set up an outdoor TV system that withstands the elements.
At Wireman Cableman, we carefully select weatherproof TVs and outdoor-rated mounting solutions to ensure durability and long-lasting performance. Our team evaluates your outdoor space, considers lighting conditions, and designs a customized installation that maximizes visibility and audio quality.
With our attention to detail and commitment to customer satisfaction, you can enjoy a seamless and immersive entertainment experience in your Saddle Rock backyard or patio. Trust Wireman Cableman for professional outdoor TV installation services and take your outdoor entertainment to the next level.