Wireman Cableman: Russell Gardens' Choice For Wire Repairs & More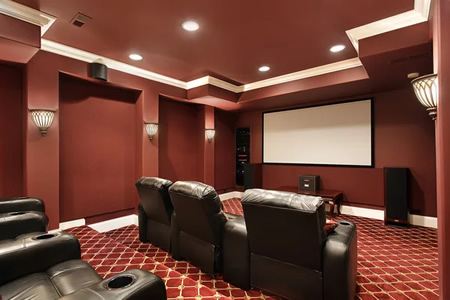 When it comes to wire repairs and more, Wireman Cableman is the trusted choice of Russell Gardens residents. Our company has established a reputation for excellence in providing top-notch wire repair services. We understand the importance of reliable and safe electrical connections, and our team of skilled technicians is equipped to handle any wire-related issue efficiently and effectively. From diagnosing the problem to executing precise repairs, we prioritize your safety and satisfaction.
At Wireman Cableman, we offer a range of services beyond wire repairs. Whether it's installing new wiring, upgrading electrical systems, or troubleshooting connectivity issues, our experts have the knowledge and expertise to deliver exceptional results. We pride ourselves on transparent communication, prompt service, and competitive pricing, making Wireman Cableman the preferred choice for wire repairs and more in Russell Gardens.
High-Quality Flat TV Mounting For Homes & Businesses In Russell Gardens
Wireman Cableman is the go-to company for high-quality flat TV mounting services in Russell Gardens. Whether you are a homeowner looking to enhance your entertainment experience or a business owner wanting to create an immersive viewing area, our skilled technicians have the expertise to deliver outstanding results.
At Wireman Cableman, we understand the importance of a secure and visually appealing TV installation. Our team pays meticulous attention to detail, ensuring precise placement, optimal viewing angles, and concealed wiring for a clean and professional look. We use top-quality mounting brackets and hardware to guarantee the stability and safety of your TV.
With our commitment to customer satisfaction, you can expect prompt and reliable service, personalized attention, and exceptional craftsmanship. Enjoy a seamless and immersive viewing experience in your Russell Gardens home or business with our high-quality flat TV mounting services.
Installing Cable Modems For Russell Gardens Homes
Wireman Cableman is your trusted partner for cable modem installations in Russell Gardens homes. We understand the importance of reliable and high-speed internet connectivity in today's digital age, and our expert technicians are here to ensure a seamless installation process.
Whether you are setting up a new internet connection or upgrading your existing one, our team has the knowledge and experience to handle cable modem installations with precision. We work closely with you to understand your specific needs and recommend the most suitable modem for your requirements.
At Wireman Cableman, we prioritize your satisfaction and guarantee the highest level of professionalism and expertise. We ensure proper wiring, configuration, and optimization to maximize the performance of your internet connection. Trust us to provide reliable and efficient cable modem installations for your Russell Gardens home, keeping you connected and online.