North Hills Wire Repairs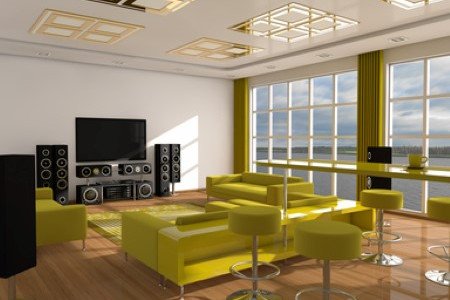 Wireman Cableman is the unrivaled expert in wire repairs serving the community of North Hills. With an unwavering commitment to exceptional craftsmanship and reliable service, we have become the go-to professional for all your wire-related needs. Backed by years of industry experience and a deep understanding of electrical systems, Wireman Cableman possesses unmatched expertise in diagnosing and repairing wiring issues with utmost precision. Whether it's a faulty connection, damaged cables, or electrical troubleshooting, our proficiency ensures that your wiring concerns are addressed promptly and efficiently.
What sets us apart from our competition is not just our technical proficiency, but also our dedication to customer satisfaction. We put clear communication, transparency, and a customer-centric approach first in every interaction. You can trust our team to provide accurate assessments, cost-effective solutions, and deliver outstanding results that stand the test of time.
When it comes to wire repairs in North Hills, Wireman Cableman is the name you can rely on. Experience tour professionalism, expertise, and unwavering commitment to excellence by scheduling an appointment today. Rest assured, your electrical systems are in safe hands with Wireman Cableman!
Expert Flat TV Mounting For Homes In North Hills
Here at Wireman Cableman, we offer expert flat TV mounting services that bring convenience and elegance to your living space. With our meticulous attention to detail and extensive knowledge of electrical systems, we ensure a flawless installation of your flat-screen television.
Using state-of-the-art tools and techniques, we will securely mount your TV on the wall, ensuring stability and optimal viewing angles. Each of our skilled technicians handles all necessary wiring and cable management, providing a clean and organized setup. We prioritize customer satisfaction, offering personalized solutions that cater to your specific needs and preferences.
Trust Wireman Cableman to transform your entertainment experience with their professional flat TV mounting services in North Hills. Enjoy a sleek and immersive viewing environment while leaving the installation complexities to the experts. Contact Wireman Cableman today for a seamless and hassle-free installation.
Our North Hills Team Expertly Installs Smart TVs
Wireman Cableman specializes in the installation of Smart TVs, bringing the latest technology and convenience to your North Hills home. With their expertise in electrical systems and smart devices, Wireman Cableman ensures a seamless setup and integration of your Smart TV. Our skilled technicians handle all aspects of installation, including mounting the TV, connecting to the internet, configuring smart features, and syncing with other devices. We will ensure that your Smart TV is fully functional and optimized for an enhanced viewing experience.
Experience the benefits of a Smart TV with the help of Wireman Cableman. Stay connected, stream your favorite content, and enjoy a range of interactive features effortlessly. Contact us today for expert Smart TV installation services in North Hills.