Searching for Wire Repairs in New Hyde Park?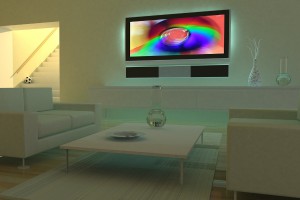 Wireman Cableman is there when you need service in New Hyde Park from wiring pros. We can install and set up electronic devices that will change how you use your entertainment or gaming system or use systems like data processing. You get skilled service and superior customer care from our experts.
Although much of today's technology is promoted as something you can install and set up on your own, it's usually more complex than that. There's nothing more frustrating than getting partway into a job and realizing you're in over your head. There's nothing wrong with asking for help but make it easier on yourself by scheduling professional assistance from the beginning.
For service in New Hyde Park, give our company a call today. We'll answer any preliminary questions you may have and then provide you with top-notch work.
New Hyde Park's Top Choice For Flat TV Mounting
It's not uncommon for New Hyde Park households to have multiple flat screens these days. One of the best things you can do is have your TVs professionally mounted for benefits like:
Easier viewing
Less interruption while viewing
Lower risk of damage
Space saving solution
Cleaner, ergonomic look
We can take care of flat TV mounting just about anywhere you want, from a standard living room entertainment set up to the bedroom, man cave, or even your covered outdoor living space. We're eager to show you firsthand why we're the number one choice in the area for projects like TV mounting, so call us now for your appointment.
Stereo Surround Sound Connection For New Hyde Park Homeowners
Don't settle for inferior sound! Too many homeowners make the mistake of buying the best television on the market and then failing to upgrade the sound quality. You're missing out on half of the viewing experience by neglecting better audio quality.
We're here to get you wired for audio and visual enhancements. For superior service in New Hyde Park, call the wiring pros at Wireman Cableman today.