On the Lookout for Wire Repairs in Mount Sinai?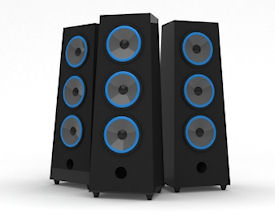 When it's time to upgrade and update your Mount Sinai home entertainment or theater system, you want to feel as though you've outdone yourself. Your entertainment setup should be the ultimate audio and visual experience, or else what's the use? Yet, even if you're not up for all the bells and whistles, what you have should be superior, and Wireman Cableman can help make that possible.
Our team is here to provide local residential and commercial property owners with the wire repairs they need and more, including components for gaming, movie-watching, or communications systems. It's easy to tell how skilled our crew is from the diversified list of services we offer.
Select from options like:
Data Processing
Computer Networking
Telephone Jack Installation
Cable TV Extensions
Data Wiring
Let's not overlook commonly requested services like soundbars or flat TV mounting. Let's upgrade your Mount Sinai home or business with the latest technology and ensure your total satisfaction once the job is complete.
Flat TV Mounting For Homeowners In Mount Sinai
There's nothing quite like family time on a Friday night with everyone gathered to watch the newest trending movie, right from the comfort of your living room. Or maybe you've gathered friends for a classic flick to view in your home theater room. Whatever the situation or your viewing preferences, the only thing that can heighten the excitement and improve the experience is superior sound and video.
An ideal way to take the experience to the next level is with flat TV mounting for your Mount Sinai home. However, even if you're a regular connoisseur of classic movies, we're the experts when it comes to TV mounting. Skip the DIY work and let us provide flat TV mounting so you can avoid common DIY pitfalls like:
Personal Injury
Damaged television
Ruined flooring
Scratched furniture
Holes in the Wall
Stereo Surround Sound From Mount Sinai Pros
If you're looking to get wired for sound, you've come to the right place. Our trained and experienced technicians will hook you up with stereo surround sound.
Make sure that a super clear picture isn't wasted on sound that falls flat. For questions, more information, and to schedule an appointment in Mount Sinai, contact Wireman Cableman.