Improving Your Montauk Home With Wire Repairs, TV Mounting & Stereo Surround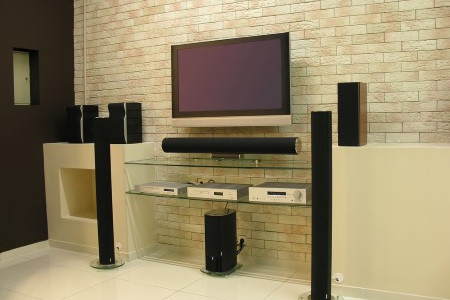 Don't just choose a Montauk company that offers wiring work; opt for a local wiring specialist at Wireman Cableman. We provide high-quality installation, mounting, and repair work. Of course, most people take us up on our area of expertise - maximizing your enjoyment for home entertainment and theater systems.
We work hard to exceed your expectations, which is one reason we also offer a diverse menu of essential services, like:
IR Controllers
Cable Modems
HD TV Antennas
Telephone Jack Installation
Security Camera Installation
Plus much more!
Our job is to keep your Montauk home or office operating smoothly with the latest technology, quality wiring repairs, and more. But our primary professional goal is to make sure you're getting the level of service you want, need, and expect.
Our team works with all types of customers, including homeowners and business owners, and from tech enthusiasts to absolute beginners. Let us make things as easy as possible for you while setting your home or office up with the wiring that will make a difference.
Montauk's Premier Choice For Flat TV Mounting
One of the most common goals homeowners have is creating the ideal setup for home entertainment. Whether you like watching movies, have favorite shows you enjoy streaming or focus primarily on gaming, you still want the ultimate experience. Montauk homeowners come to us for expert advice on making that happen and trust us for jobs like flat TV mounting.
Although electronics stores love to convince their customers, they can purchase a mounting kit with their new flat screen and handle the job themselves; this can spell disaster. Let us do the work for you to avoid problems like:
Property damage of TV and other nearby furnishings
Back strain or other physical injuries
Damage to electrical wiring
Television falls while mounting
TV falls after mounting and takes part of the wall with it
Homeowners In Montauk Love Our Stereo Surround Sound
Now you have a stunning image on your mounted flat-screen television, but the sound is quite disproportionate. Poor quality sound will ruin the experience because you need both audio and visual to complete the picture.
Call Wireman Cableman for outstanding service in Montauk. We're here to take care of you for gaming, viewing, or communications systems.