On the Lookout for Wire Repairs in Lynbrook?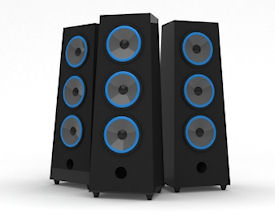 For residential and commercial work in Lynbrook that requires the expertise of Wireman Cableman, you'd be hard-pressed to find a better company. We're committed to excellence and go above and beyond to provide outstanding customer care. We're a resource you'll need more often than you realize, so make it a point to save our number to your contact list.
We offer all the services that our customers need, with outstanding customer service to go with it. You'll feel like you have a specialist in your corner to help with tasks that improve your home entertainment system or business communications needs.
Call us today in Lynbrook to schedule an appointment for service. There's no need to settle for less than the best. We'll be more than happy to help with everything from HD TV antennas to computer networking and more!
Lynbrook's Top Choice For Flat TV Mounting
We can promise you'll love having your TV mounted; it's a real game-changer for Lynbrook homeowners. Some of the key benefits you may not have even thought about yet:
Saves space
Prevents damage to your television
Puts TV at the ideal height for viewing
Improve your home entertainment enjoyment
Makes your interior look more up-to-date
It's a good idea to leave the work to trained and experienced professionals. Although your local electronics store sells DIY flat TV mounting kits, there's a high risk of injuries or damage to your walls or television.
Our professional television hanging system enables you to swivel or adjust direction easily. Contact us today with questions or to request service.
Improve Your Lynbrook Home With Stereo Surround Sound
You have to experience stereo surround sound to understand how much better it is. However, once you've watched a blockbuster movie or played a game with this crisp and bold sound, you won't be able to go back.
We want to assist you by letting you know about your options and providing you with professional installation and setup. Call Wireman Cableman today to discuss what we can do for your Lynbrook home.