Providing Wire Repairs & More To Jackson Heights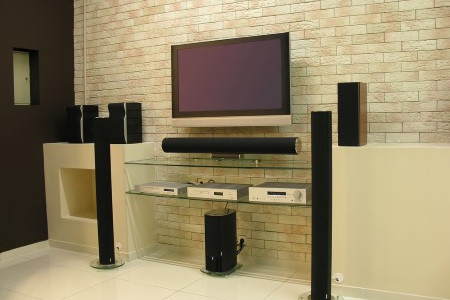 If you're looking for someone to help you out with wire repairs in the Jackson Heights area, Wireman Cableman is the one you can rely on. We're an experienced team with the skills and tools needed to repair, replace, and install all kinds of electrical systems and accessories you need. Our local clients are home and business owners alike, and all of them can attest to our high-quality workmanship, products, and customer service. We want to educate you about the options you have for electronics in your home, from things like smart TVs and soundbars to converter boxes and cable modems. When you're ready to work with a wiring expert you can trust in Jackson Heights, call Wireman Cableman!
Feel Safer In Jackson Heights With Security Camera Installation
In Jackson Heights and the surrounding areas, intruders and break-ins are a looming threat to homes and businesses of any size, especially when you spend time away from your building. Ease the stress and anxiety with security camera installation from the capable team at Wireman Cableman. We can provide you with the best security camera systems in your home or place of business so you can always have your eye on things, even if you're out and about. Most modern systems even have apps that keep you connected on your smartphone so peace of mind is available right there in the palm of your hand. Call Wireman Cableman to discuss the security camera systems we offer to Jackson Heights.
Safe & Reliable TV Mounting For Homes In Jackson Heights
As flat-screen televisions grow cheaper to buy and easier to own, homeowners in Jackson Heights are ready to mount them on their walls to save space and make entertainment even more convenient. However, too many people think they are qualified to mount their televisions on their own, resulting in damaged walls and even worse, damaged televisions.
While it might seem easier and cost-effective to mount your television on your own, the smart move to make would be calling Wireman Cableman for help from our team. We're professionals when it comes to this service, and we'll have your flatscreen TV secured to your wall studs and ready for use in a jiffy. Save yourself time, stress, and risk by letting us do the work for you. We can mount any size television in any room in your Jackson Heights home:
Gym room
Living area
Kitchen
Bedroom
Playroom