On the Lookout for Wire Repairs in Hewlett Bay Park?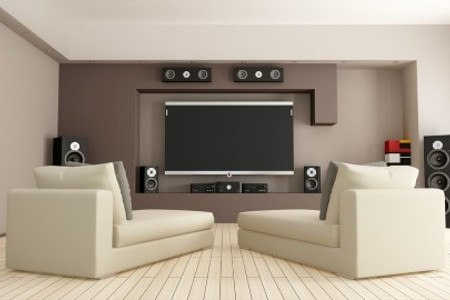 When residential or commercial clients in Hewlett Bay Park contact Wireman Cableman, they know they're in good hands - and you should too! We offer premium services for discerning clientele, and that's how we have a high rate of repeat and referral business.
We're also able to provide a wide variety of essential services, including tasks like:
Telephone Jack Installation
Smart TVs
Cable Modems
Sound Bars
Converter Boxes
Plus, we're the skilled team to trust for troubleshooting. We'll diagnose and rectify your problem, providing a long-term solution instead of a quick but temporary fix. To find out more or schedule your service appointment in Hewlett Bay Park, give us a call today.
Hewlett Bay Park's Top Choice For Flat TV Mounting
Hewlett Bay Park homeowners are raving about our flat TV mounting service. That's because some property owners have found out the hard way that DIY TV mounting isn't the way to go. The kits they sell aren't as user-friendly as they promise to be, and one wrong step could cause damage to your walls or your expensive new television.
It's better to eliminate the risk factor and leave the mounting work to our trained and experienced industry pros. We'll get your TV mounted so you can maximize your enjoyment and avoid damage from kids or pets.
You don't save enough money with DIY flat TV mounting to make it worth the hassle or risk. Call us today to inquire about our mounting services and feel better about making the best choice.
Stereo Surround Sound Service For Your Hewlett Bay Park Home
Ask our Hewlett Bay Park customers why they love their stereo surround sound, especially because we did the work for them. You'll hear about premium perks like the better overall sound quality and enhanced viewing and gaming experience.
No matter how high-end your television is, you'll be missing out if you don't beef up the sound quality. Let us show you your options and then take care of the expert installation. Call Wireman Cableman today for the best possible services in the area.