Wire Repair Expertise For Flower Hill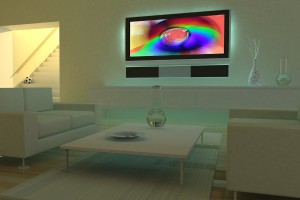 As the wire repair expert for Flower Hill, Wireman Cableman specializes in the diagnosis, repair, and maintenance of electrical wiring systems and more. Our services cater to both residential and commercial clients, and our team is skilled in handling a wide range of electrical wiring issues, from minor repairs to complete system overhauls. With our extensive knowledge and expertise, we can identify and resolve wiring problems that other contractors may not be able to. Our experience includes working with various types of wiring systems, from traditional electrical wiring to advanced smart home systems. We only use the latest diagnostic tools and techniques to quickly identify the root cause of any wiring issue, and we work with clients to provide cost-effective and efficient solutions. With our commitment to quality workmanship, timely completion of projects, and attention to detail, you can trust that your Flower Hill wire repair needs are in good hands with services from Wireman Cableman!
Flower Hill's Source Of HD TV Antenna
HD TV antennas are a popular option for people looking to access free over-the-air television broadcasts. However, installing and positioning the antenna correctly can be a challenge without the right expertise. At Wireman Cableman, we offer a range of services related to HD TV antennas. Our team of skilled technicians can help with the installation, positioning, and configuration of your HD TV antenna, ensuring optimal reception and channel availability. We also provide guidance on the best type of antenna to purchase based on your location and signal strength. In addition, we can troubleshoot and repair any issues that may arise with your HD TV antennae, such as signal loss or interference. Our goal is to help you enjoy high-quality over-the-air television broadcasts with a reliable and clear signal. With our comprehensive HD TV antenna services, you can trust that you are getting the best possible viewing experience.
Outdoor TV Installation For Easy Entertaining In Flower Hill
As a wire repair expert, Wireman Cableman offers comprehensive outdoor TV installation services to residential and commercial clients. Outdoor TV installation requires a different set of skills and expertise than indoor installation, as it involves factors such as weather protection, proper cabling, and positioning for optimal viewing. With our experience and knowledge, we can help you select the right outdoor TV for your needs and install it in a safe and secure location. We also provide guidance on weatherproofing and cable management to ensure that your TV.