Get The Wire Repairs You Need In East Williston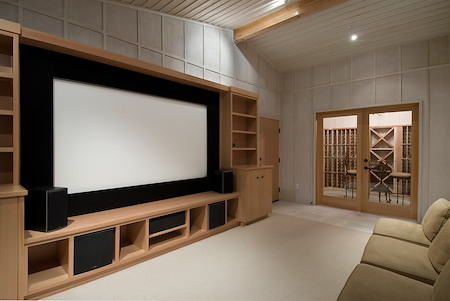 If you're looking for top-quality wire repair and other services in East Williston, Wireman Cableman is your go-to source. Our professionals have a wealth of expertise and skill in handling various types of wiring projects, including new installations, upgrades, maintenance, and repair. We are proud to work with a range of clients, from homeowners and small businesses to large industrial and commercial enterprises. Our services include but aren't limited to:
Data processing
Sound bars
Outdoor televisions
Smartboards
IR controllers
We are also proficient in the use of specialized tools and equipment, as well as the latest technologies in the field. With our attention to detail, commitment to quality, and timely completion of projects, Wireman Cableman is a valuable partner for any electrical project you've got in East Williston.
Cable Modems For Faster Internet In East Williston
Cable modems are essential for accessing high-speed internet services in residential and commercial settings. However, the installation and repair of these devices require expertise and skill. At Wireman Cableman, our team of wire repair pros can help with the installation, maintenance, and repair of cable modems. We can guide you through the process of selecting a suitable modem for your needs and help with the proper installation of the device. Our team can also troubleshoot and repair any issues that may arise, such as slow internet speeds or connectivity problems. Our experienced technicians are equipped with the latest tools and technology to ensure that your cable modem operates optimally. With our comprehensive cable modem services, you can enjoy fast and reliable internet connectivity in your home or business.
East Williston Calls On Us For Converter Boxes & Services
Converter boxes are electronic devices that are designed to convert digital signals into analog signals for viewing on older analog TVs. While they are a cost-effective solution for individuals who don't want to replace their existing analog TV sets, they require a certain level of expertise to install and set up properly. This is where a wire repair expert like Wireman Cableman comes in. Our skilled wiring services contractor can help with the installation and configuration of your converter boxes, ensuring that they are connected properly to your TV and other devices. We can also troubleshoot and repair any issues that may arise, such as signal loss or poor picture quality. In addition, they can provide guidance on the best type of converter box to purchase based on your specific needs and budget. With help from Wireman Cableman, you can enjoy your favorite shows on your older analog TV with a reliable and high-quality signal.