Trying to Locate Wire Repairs in East Rockaway?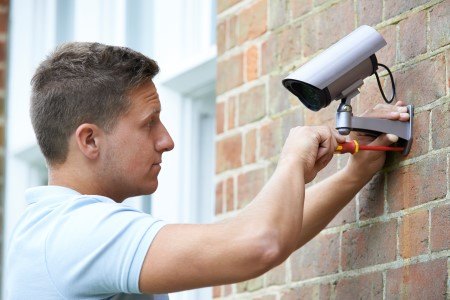 Wireman Cableman has worked hard to earn the impeccable reputation we have among East Rockaway residents. We're the preferred local resource for wiring services and more for residential and commercial clients.
How do you choose between quality service or affordable work? The good news is that by partnering with our crew, you can have the best of both worlds. We deliver on our promise of superior work for reasonable prices.
Your satisfaction and job safety are our two top priorities. If you need service in East Rockaway for jobs like:
Outdoor Televisions
Telephone Jack Installation
Security Camera Installation
Data Wiring
IR Controllers
Then give us a call! We're the experts to rely on for top-level service, including important information and advice about our industry.
East Rockaway's Top Choice For Flat TV Mounting
If you'd like expert help in East Rockaway for flat TV mounting, you've come to the right place. And if you're still undecided and think you might be able to DIY your television mounting, we hope you'll reconsider. Trained and experienced professionals should handle TV mounting to avoid issues like damaging your wall, destroying the TV, or injuring yourself.
We can professionally mount your flat screen in rooms like:
Family Room
Living Room
Entertainment or Game Room
Home Theater
Bedroom
And More!
Mounting your television is a game-changer for how you view movies and shows, plus it helps prevent injuries or property damage. You'll enjoy the viewing experience more with a TV that's mounted at the perfect height, and it keeps the television from getting bumped into by rambunctious children or clumsy pets.
East Rockaway Stereo Surround Sound Experts
Another way savvy homeowners are improving their home entertainment system is with stereo surround sound. It's time to hear your music and television sound the way it was intended. If you have anything less than the best surround sound, you're settling and only getting half the experience.
At Wireman Cableman, we provide outstanding service to East Rockaway customers, so call us now. Let us help you improve your wiring and electronics, to update and upgrade your systems.