East Hampton's Wire Repair Experts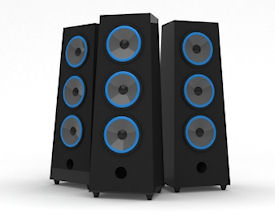 When you need a cabling contractor who can perform wire repairs in East Hampton and the surrounding areas, be sure to call Wireman Cableman. We've spent a long time providing wire repairs and more to East Hampton, and our dedication to each of our customers is second to none. No matter what kind of wiring or electrical project you've got going on in your home or business, we're the team that can help you out. Whether it's a full-blown conversion to satellite systems or a simple cable modem addition, you can count on us for the best service and results in the industry, give us a call when you're ready to work with a real wire repair pro in East Hampton.
Flat TV Mounting For Any Room In Your East Hampton Home
Our team of technicians at Wireman Cableman can mount any TV in just about any room in your home. As flat-screen TVs become more affordable, more and more people are making the upgrade in their homes. But it can still be risky to stack your television on an entertainment center or desk, especially if you have kids and pets in your home. To eliminate any risk of damage and give your television a more stable place to sit, call Wireman Cableman for flat TV mounting services. You'll never have to worry about watching your television fall over again when it's securely mounted on your bedroom, living room, or even kitchen wall.
Stereo Surround Sound East Hampton
When you want the movie theater experience without the expensive tickets and overpriced popcorn, opt for a stereo surround sound system from Wireman Cableman. We have access to the highest quality products in the industry to turn your living room into the perfect place to cozy up and watch your favorite movies or TV with your family and friends. We'll take care of all of the wiring and attachments, so you have a simple, easy set-up that doesn't take up too much space. We know you'll love the high-quality sound and immersive experience that our stereo surround sound installations can give you, so call us today!