High-Quality Wire Repairs & More In Cedarhurst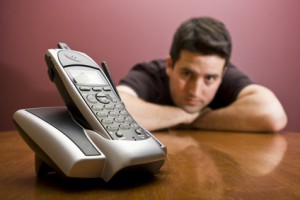 Call Wireman Cableman when you need a one-stop shop for all your wire repair needs in the Cedarhurst area. We are proud to provide a variety of different services to homes and businesses alike in our area, including services like:
Outdoor televisions
Cable modems
HD TV antennas
And much more
Our crew is made up of wire repair technicians that are ready, willing, and capable of providing you with the best quality services. We want navigating your electronics to be easy for you, whether you're at home or at work. When you trust us with your needs in Cedarhurst, you'll get personalized service for your unique project, and we'll walk you through the whole process so you can be in the know about your new upgrades, entertainment, or business setup. You won't get better service anywhere else in Cedarhurst, so don't hesitate to call Wireman Cableman today.
Safe & Effective Flat TV Mounting For Cedarhurst Homes
There's a lot of stress and risk that comes with mounting your own flatscreen TV. There are "easy" DIY kits for flat TV mounting, but when you want professional work that will produce professional results, it's smart to call on Wireman Cableman for this service. We know how to safely mount your television on the wall in any room in your home without doing damage to drywall or your TV itself. We know how much safer for your household a mounted TV is than balancing it precariously on a shelf or table– children, pets, and even the laundry basket could knock your TV over, resulting in a big, not to mention expensive, mess.
Upgrade To IR Controllers For Your Cedarhurst Entertainment System
IR controllers, or InfraRed controllers, use the power of innovative transmitters to make it easier than ever to control your entertainment system. They're completely wireless and handheld, like many remotes out there, but the main difference between IR controllers and other remotes is that obstruction is not a problem when you want to control your system. We've all experienced having to stand right in front of the TV or soundbar to ensure the remote works, but with IR controllers, you won't have to do that. You can use an IR controller without worrying about having a direct line or obstructions getting in the way of what you want to do, whether it's turn up the volume or start a new episode of your favorite show. Wireman Cableman can install all of the right receivers and transmitters that will make using IR controllers in your Cedarhurst home easy.