Brookhaven Wire Repairs You Can Count On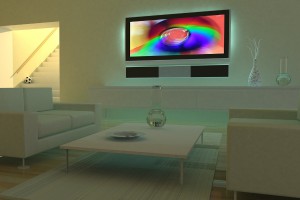 From wire repairs to more complicated jobs like data wiring, Wireman Cableman is the team you can call on in Brookhaven for the best in the industry. Our team is committed to providing high-quality services and results and ensuring our customers have the best experience possible when working with us. We know that finding a trustworthy cabling contractor can be hard when there are so many amateurs out there, but we want you to know that relying on Wireman Cableman is an excellent choice. Let us show you our professionalism and dedication to customer service by calling on us for any of your wire repair service needs and more, like:
Smart TVs
Satellite systems
Converter boxes
Cable modems
And more
We're also proud to offer a 10% discount to military personnel! Give us a call today to learn more and get started with your next project in Brookhaven.
Flat TV Mounting For More Space In Your Brookhaven Home
When your television is stacked precariously on a table or desk, there is a myriad of things that could go wrong and send it toppling over-- leaving you short a television. Save yourself the grief and stress by coming to Wireman Cableman for flat TV mounting. Our team of professionals has the knowledge and tools needed to mount your TV on any wall in your Brookhaven home so you can enjoy television and movies without having to worry about it falling over. We'll make sure it's securely mounted on the studs in your walls for a secure fit, as well as to help you save space in your living room or bedroom. Don't risk an accident that could have been prevented and get Wireman Cableman to help you with your flat TV mounting today.
We're Brookhaven's Choice For Outdoor Television Installations
If you've got a luxurious backyard space ready for parties and barbecues, but it's missing entertainment, all you have to do is call Wireman Cableman for your outdoor television installation services. We know how great it is to spend time outside with your family and friends, and with a television to liven up the space, you'll be ready for any outdoor get-together. Whether it's a football game or a playlist of music videos to keep the vibes up, an outdoor television can add all sorts of fun to your backyard or balcony space. Our team at Wireman Cableman knows how to ensure the television you choose stays safe against the elements while still working how it should. Just give us a call when you're ready to spice up your outdoor areas with a television!