Do You Need Wire Repairs in Bellmore?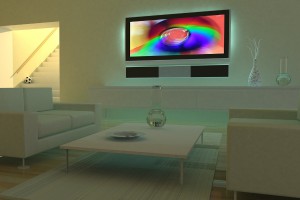 Wireman Cableman is a tried and true resource in Bellmore for wire repairs and related services. You can trust us for impeccable work and stellar service for jobs like:
Telephone Jack Installation
HD TV Antennas
Computer Networking
Security Camera Installation
Data Processing
And More
We take care of a wide variety of essential services for everything from home entertainment to building a successful business. You'll appreciate our dedication to excellence, including offering vital industry advice.
Give us a call in Bellmore right now to schedule an appointment for service. We're eager to get you wired for sound, telecommunications, or whatever it is you need.
Professional Flat TV Mounting For Your Bellmore Home
Contact our crew for superior service from a company in Bellmore that cares. One of our most commonly requested services is flat TV mounting. It's a real game-changer for lots of families.
We want to encourage more homeowners to take the initiative to contact professionals for television hanging services. DIY TV mounting can easily lead to disaster. You can injure yourself, destroy your new expensive television, or damage your wall.
Leave the TV mounting to the industry experts who guarantee total satisfaction. You'll love having a mounted television because it saves space, modernizes the look of your interior, and helps reduce the risk of damage to your TV. Schedule your appointment today.
Bellmore's Top Company For Stereo Surround Sound
Is stereo surround sound worth the added investment? You bet it is! Especially when it's surround sound provided and installed by our experts. Some of the benefits of upgraded stereo surround sound are:
Realistic and Engaging Experience
Bold and Clear Sound
Sound Variances
Improved Gaming and Viewing Enjoyment
If you're settling for the sound that comes with your television, you're doing yourself a disservice. No matter how high-quality the TV is, the implementation of stereo surround sound makes a world of difference. And buying an inexpensive speaker and hoping it will do the trick will just leave you disappointed.
Contact Wireman Cableman in Bellmore, and let us help you take your home entertainment system to the next level.