Do You Demand Better Wire Repairs in Atlantic Beach?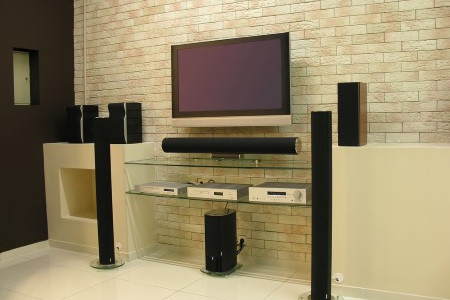 If you don't already know the name Wireman Cableman, it's time to familiarize yourself with our company. We provide the quality service Atlantic Beach locals need for everything from stereo surround sound to data processing. We help local families, and businesses get set up and connected to whatever will enhance their entertainment system, networking, or other facets of wiring and electronics. We've worked with every type of project for home and business, big and small. We want to make sure locals avoid the do-it-yourself route and get the professional care they require. A lot is riding on your home entertainment system or your computer networking, and we'll make sure it's all functioning as it should be.
Give us a call today for service in Atlantic Beach, and then save our number to your contact list. You never know when you'll need repairs or upgrades, but you will know which professional team to call for service.
Atlantic Beach's Superior Choice For Flat TV Mounting
You're going to love having your TV wall-mounted in your Atlantic Beach home. Even better, you're going to appreciate the quality work we do for you.
Mounting your flat screen makes good sense. You'll be protecting your investment and getting the best enjoyment out of your new television this way.
A common mistake homeowners make is leaving their set perched awkwardly on their stand, which is often too small or unstable. One wrong move, and the set comes crashing down. Another erroneous choice property owners make is attempting to DIY their TV wall mounting. Without training or experience, a lot is riding on this. It's more likely your new TV will come crashing to the ground, taking a chunk of your wall with it.
Atlantic Beach Homeowners Can Enjoy Quality Stereo Surround Sound
You can purchase the highest-quality television and still end up settling for inferior quality sound. If you're not focused on upgrading your sound quality with stereo surround sound, you're only getting half of the enjoyment.
Whether it's movies or gaming, the sound should be on point, and we're just the company to provide it. Call us in Atlantic Beach, schedule service with Wireman Cableman, and know you're getting the best there is.