Wire Repairs You Can Rely On In Glen Cove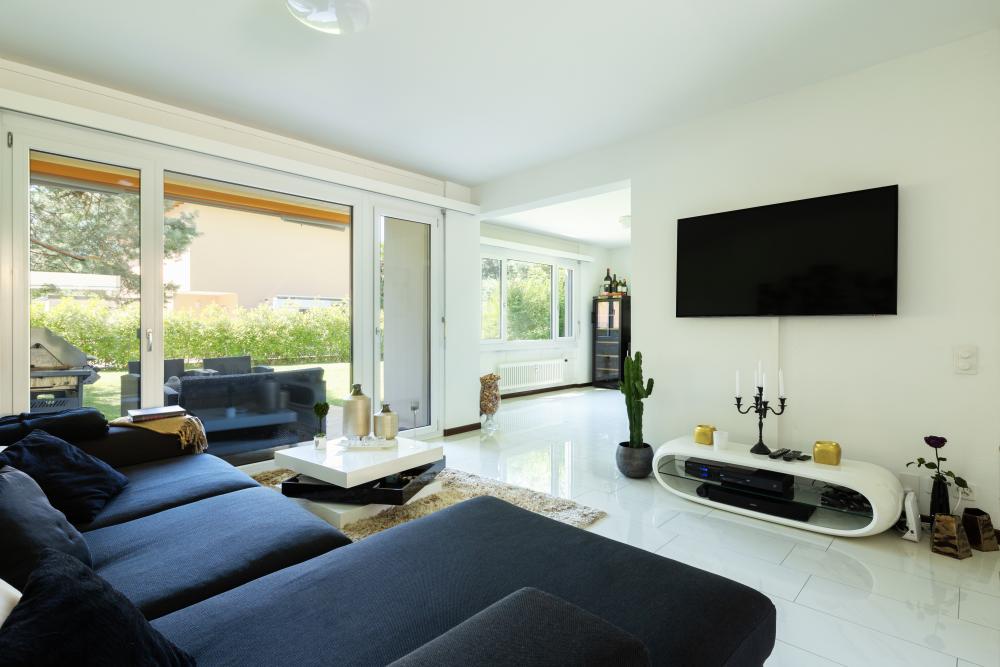 If you're a home or business owner in Glen Cove that could use the help of a wiring pro, the name to know for quality work is Wireman Cableman. With the tools and skills needed to take on all kinds of electrical projects from wire repairs to data wiring, you can't go wrong with hiring the area's all-around pro. Besides offering Glen Cove the highest quality work and results, our main focus is providing unparalleled customer satisfaction. Every job we take on is important to us, from the smallest repair to the biggest installation, and we want you to feel that when you work with us! Call on us for any of the following services:
Smart TVs
Outdoor televisions
Smartboards
Home & office phone repairs
And more
Reach Out To Our Team In Glen Cove For Flat Screen TV Mounting
There are many things that can send an unmounted TV toppling over, from children and pets to an accidental bump by the laundry basket. Not only will you be short a TV when this happens, but you could also suffer injury or damage to other parts of your home. When you want flat TV mounting in Glen Cove so you don't have to worry about fallen televisions anymore, call Wireman Cableman. We can mount any size TV on just about any wall in your home so you can enjoy entertainment without having to worry about stability. As industry experts, we'll be able to find the studs in your walls to ensure the most secure mount. This can also help you save space in your home! Get the help of Wireman Cableman today with flat TV mounting services and stop risking easily prevented accidents.
Glen Cove Troubleshooting From Wireman Cableman
Everyone is familiar with the feeling you get when something goes wrong with your electrical system and it throws off everything from your television channels to your WiFi. If this has been happening far too often as of late, reach out to the troubleshooting pros at Wireman Cableman. We know a thing or two when it comes to electrical systems, which means we know exactly where to look when you're experiencing problems with your own system. With the skill that only comes with years of experience, we'll assess your system and find the problem, fixing it quickly and efficiently. Don't stress trying to fix it yourself– call on the true professionals in Glen Cove for troubleshooting that gets you the results you want.