Why Wall Mounts Are Better Than Television Floor Stands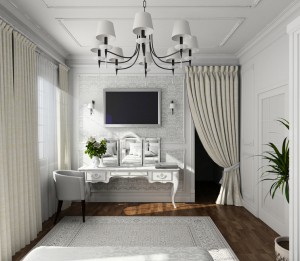 You're ready to make an investment but not sure how to go about it. Well when it comes to your television; you need to figure out a few things first in order to get the right flat TV mounting system. When making the consideration; make sure that you take the size of the TV and weight and carefully think it out.
The size of a television has a lot to do with how it will mount onto the wall. Mounting a gigantic 60' screen HDTV make cause your walls to come crumbling down. This may cause you to go with a smaller one that's easier to maintain.
Maintenance is another thing to consider. As it sits in the middle of a wall in your home; it will get dirty and dust will collect on it. If you have it installed too high; you may not even be able to get to it using a regular step ladder and the picture could become distorted through the dust.
You have two major choices whenever it comes to TV brackets. There are often a variety of styles when it comes to these brackets. Let's examine each one with the benefits that are included:
TV floor stands
Wall mounts
TV floor stands are good to have in the home as you will safe with many of them, but cheaper models are not as sturdy and are hard to depend on. They all depend on how you put them together as store bought models come dissembled.
Wall mounts, on the other hand, are normally installed by professionals in many Manhattan homes. They include all the equipment and parts that you need in order to enjoy your favorite TV shows while in the convenience of your bed.
Your viewing can be hindered through a floor stand. If your bed is higher than the stand; it can be pretty hard to watch TV. This is also true in the living area as well. TV stands need to be strategically placed in order for optimum viewing pleasure.
Wall mounts are great because many come with a swivel option that allows you to tilt them up or down for the best viewing exposure. Also, with a wall mount; you're allowing yourself to modernize the rooms of your home.
For more information about flat TV mounting; call 631-667-9473 . We'll bring the movies to you! You'll feel and see the difference with a wall mount more than you would with a floor stand. Call a professional handyman today from Wireman Cableman and fee the difference.