Learning the Benefits of Having a Residential Security Camera Installed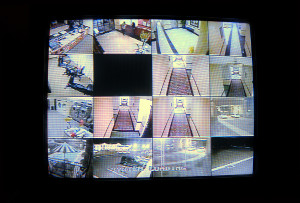 Mention security cameras and people tend to think about commercial use. While this certainly does have its perks for use in a business application, there are plenty of reasons that you should consider residential security camera installation too. Advancements in technology have come a long way and it is now completely affordable to have this type of system for your own home.
Whether you want this for the inside or outside of your house (or possibly both) does not matter. What does matter is that you get quality products and skilled installation work so that you get the results that you hoped for. If you are still unsure if this is right for you, there are a few things that you should consider first.
Protection & More
The most obvious advantage to having a security camera is that it helps deter criminal activity. Just having the obvious signs of a camera is enough to make most criminals look for a another target. However, if they still move forward with their devious plan, you will have footage needed to help apprehend them.
More benefits of having a residential security camera:
This is an ideal way to keep a watchful eye on your children or even an elderly family member. You want to be sure that nothing happens to your loved ones but the only way to do this is to have a way to keep eyes on them even when you are not at home.
The same thing can be said for your pets. Make sure that your dog is safe and not getting into the kitchen trash. That makes it very useful for outdoor animals like horses too.
Did you know that this added measure of safety and protection against theft and vandalism can also help you save money on your homeowners insurance? By adding a security camera you are lowering your risk of incidents. Since this makes you a lower risk candidate, is means your rates should go down.
If something should happen, you have images that can assist law enforcement capture the criminal. Just getting a description from a neighbor is not nearly as useful as having actual videos or still images.
Arranging Professional Installation
If you know you would like to have a residential security camera installed, the name to call on is Wireman Cableman. Even if you would just like additional information in order to make the right decision, we can help. Let us help you protect your home, your loved ones and even your personal belongings with a state-of-the-art security camera.