HDTV Antennas ' Various Types for Your Residence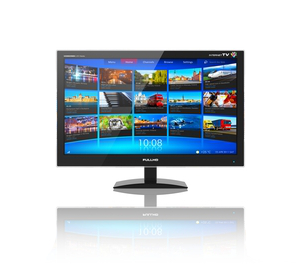 If you own an older analog TV set and don't want to get rid of it because of attachment and sentimental purposes; then call your local wiring service to have an HDTV antenna installed. This is one investment that is worth making.
If you need to continue your service with your local cable or Satellite Company, these antennas can make your television watching experience heightened. There are two types of antennas to choose from and they are:
External antenna
Internal antenna
The external type is normally found outdoors, as the name states. It can pick up signals closest to the broadcasting towers and transmit them into your home which will convert them into high definition. HD is the best way to watch sports and movies.
The internal antenna will work by picking up a nearby signal and attempt top covert it from analog to digital. Digital is more descript as the pixilation is more in-tune and heightened for your viewing pleasure.
If you have been researching these antennas then you do know that there are plenty to choose from. Which one you purchase all depends on what your needs are and what equipment you will need in order to view them movies and listen to music with the best picture and sound in Queens.
Types of antennas available today:
Channel Master CM 3016 (outdoor)
Terk TV 55
Philips M61415 Automatic
RCA ANT501
Before deciding on a type of HDTV antenna for the home; make sure and find out if it is illegal to have one outside according to your local ordinances. This happens in some areas because an external one is more powerful for signal collecting.
You'll find a lot of antennas that already come pre-assembled. But in the off-chance they are not; you can call your local wiring service for the installation. There are many that are knowledgeable and helpful in getting the best fit for the home.
It has become mandatory by the Government that all analog signals turn digital. There are many devices that can help with this matter. If you do not possess the proper equipment; you will not get a picture at all.
Instead of purchasing a new flat-panel or plasma TV; call the experts who can get you on the HD kick very easily. Watch TV with drama and action that stands out. You can do all of that through the use of a HDTV antenna. Wireman Cableman will help you get the right one and a handyman installs it for you.